Willem-Alexander Baan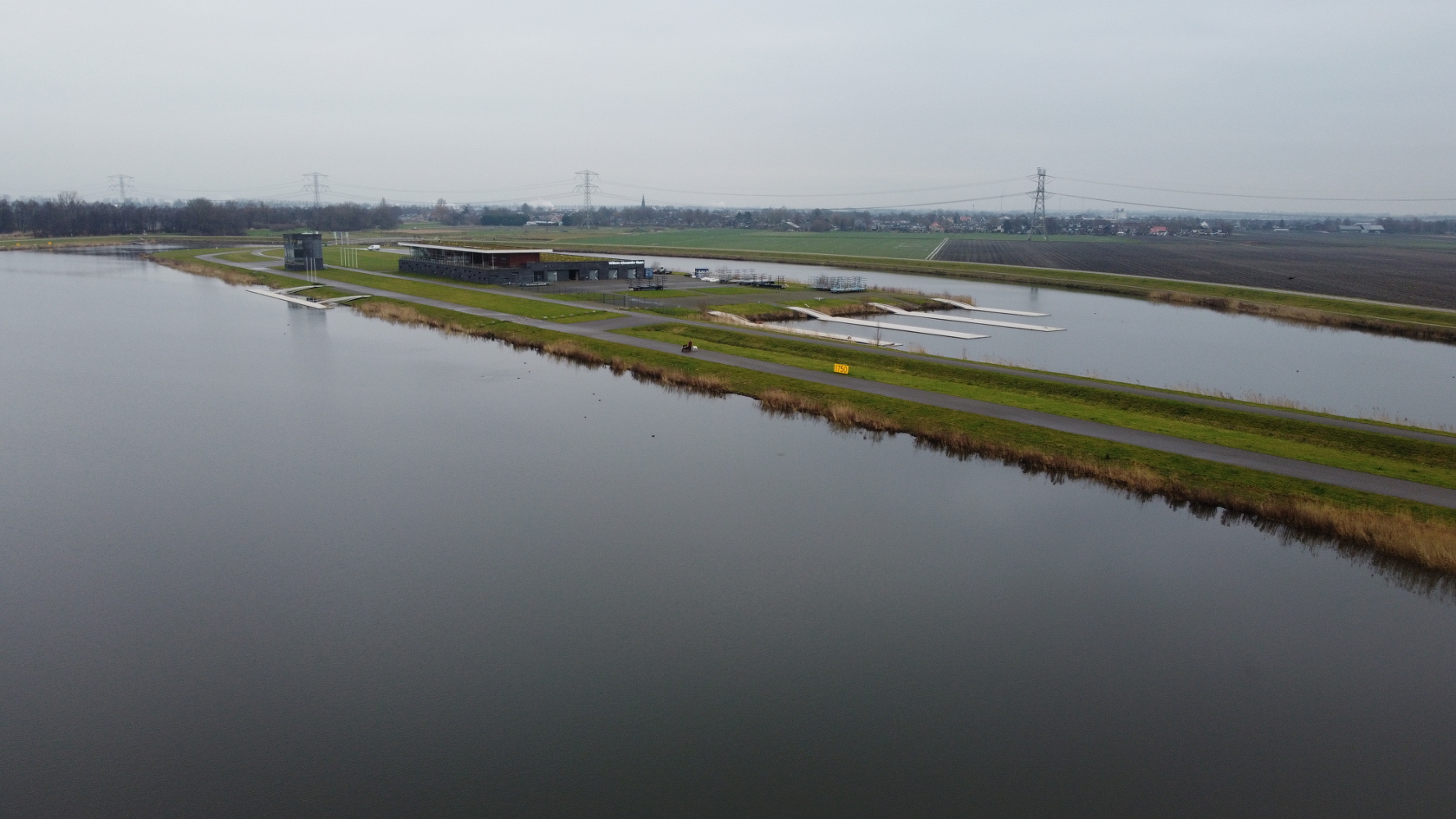 The Willem-Alexander Baan (WAB) is a "top location for top performances" in the middle of nature. The WAB is also particularly suitable for (multi-day) training camps with your team. You can row, run, cycle, swim, canoe, and more as offered by Sportbedrijf Rotterdam. With a rowing course that meets Olympic standards, it goes without saying that sports are performed at a high level at the WAB. It has the facilities in-house to make it a productive time for you and your team.
Don't worry, usually it is not that busy… There is plenty of water for you to row on!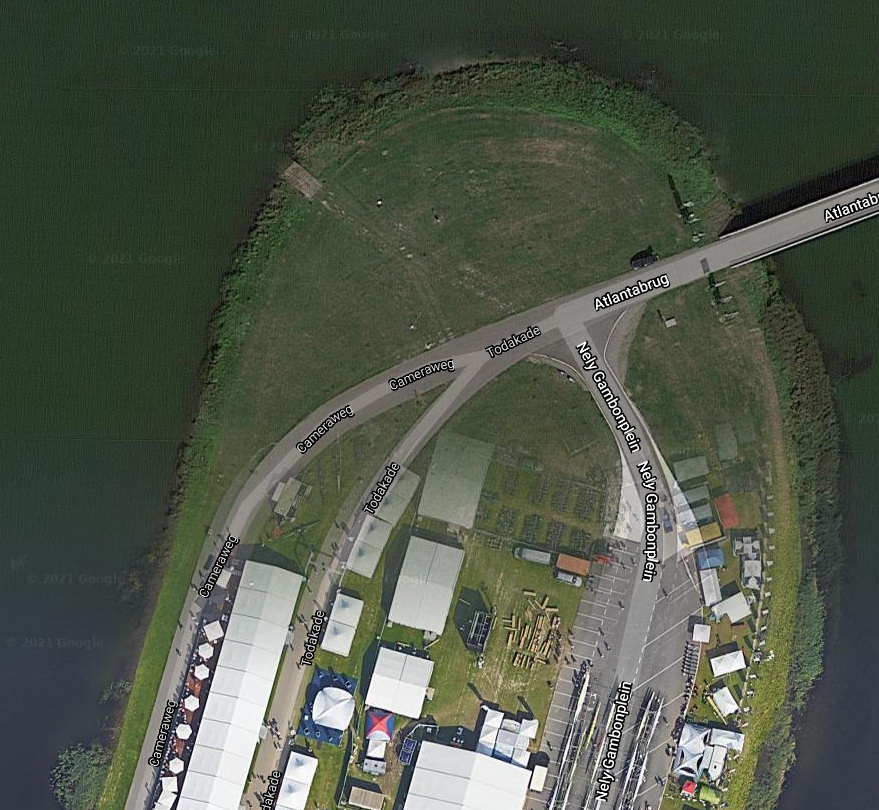 Makes you wonder whether the satelite was ordered to fly over at this time or are we just lucky to see all these people…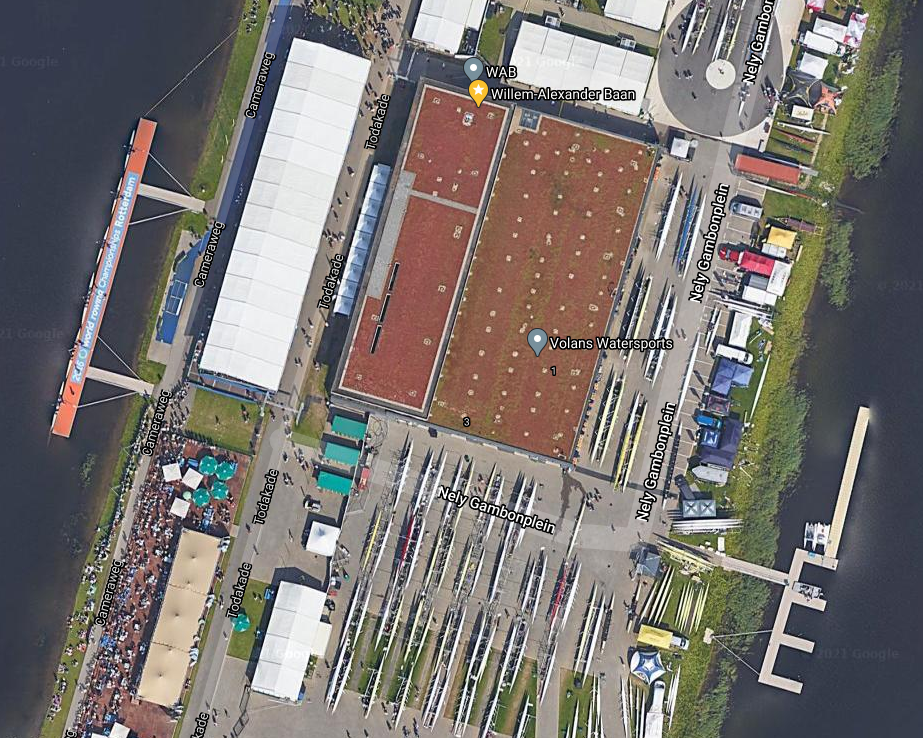 Where's my racing shell…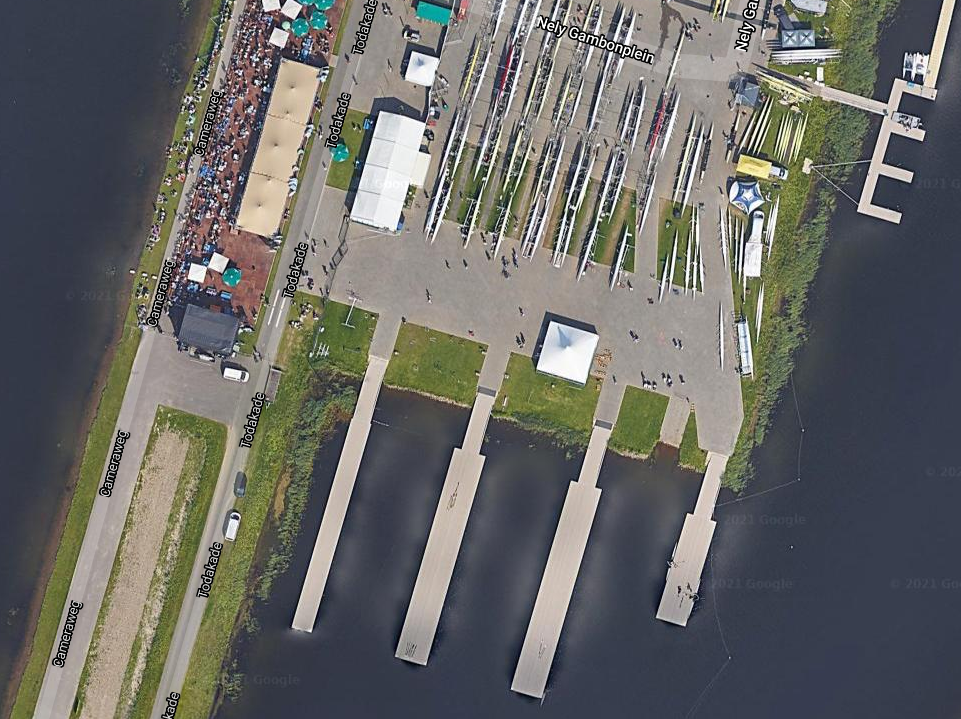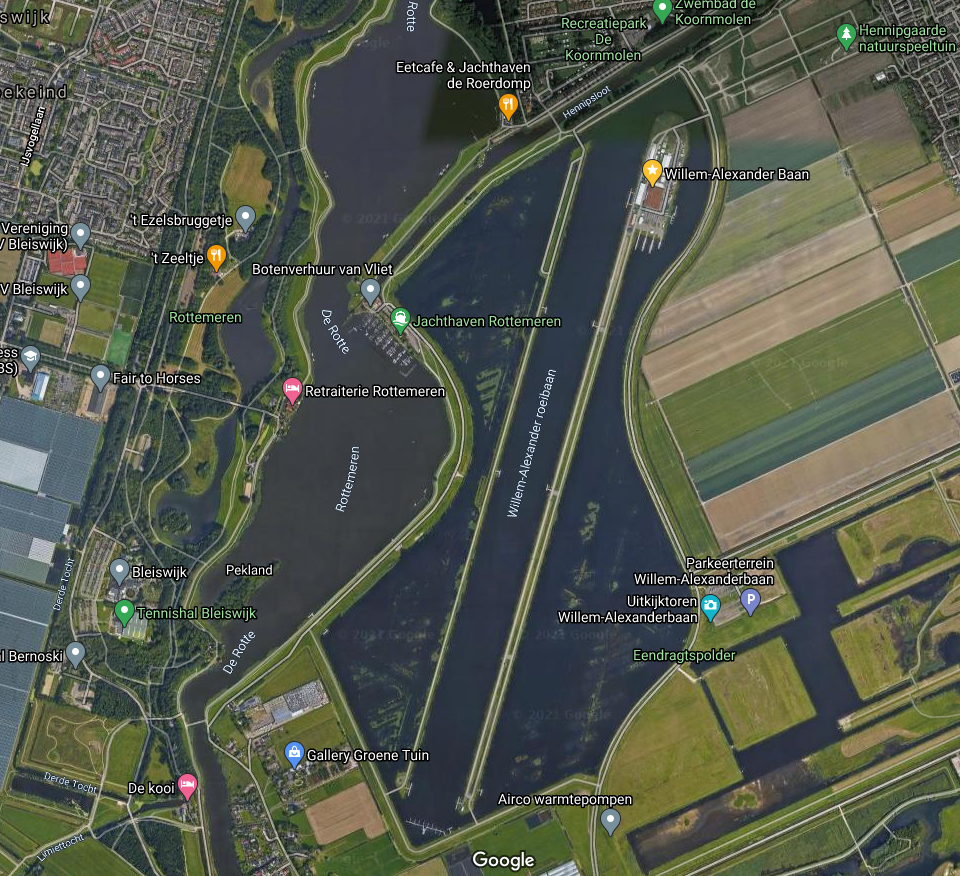 Like we said, a lot of water to row on. Don't get lost! Stay on the course or hop over to the Rotte river and row south to get a cup of coffee with a piece of Dutch apple pie at cafe Oud Verlaat.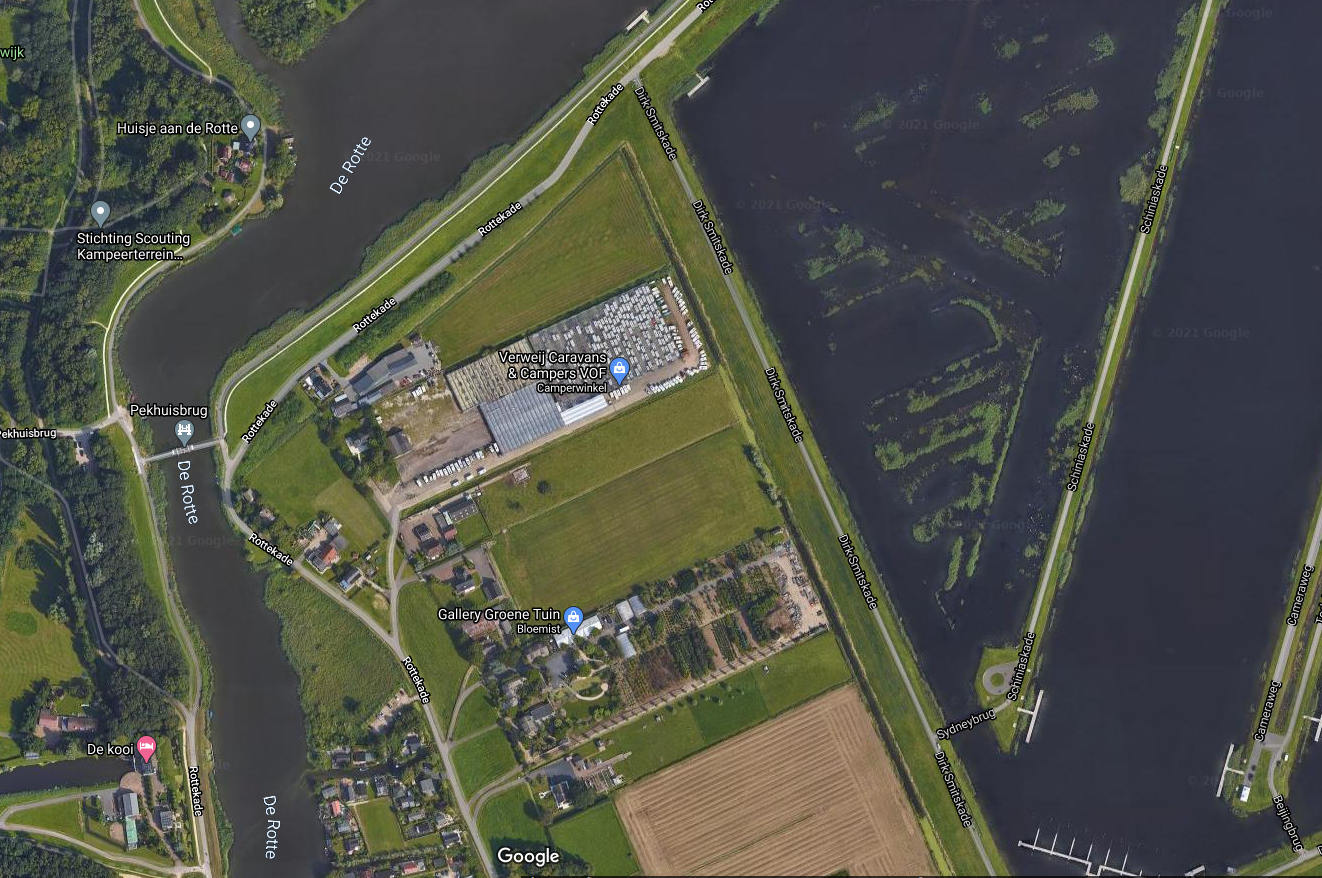 The start of the course is in the right bottom corner. On the left is the Rotte river. If you like to hop over with your rowing shell from the Willem-Alexander Baan to the Rotte river, there are two docks connected by a footpath across the dam shown in the middle at the top.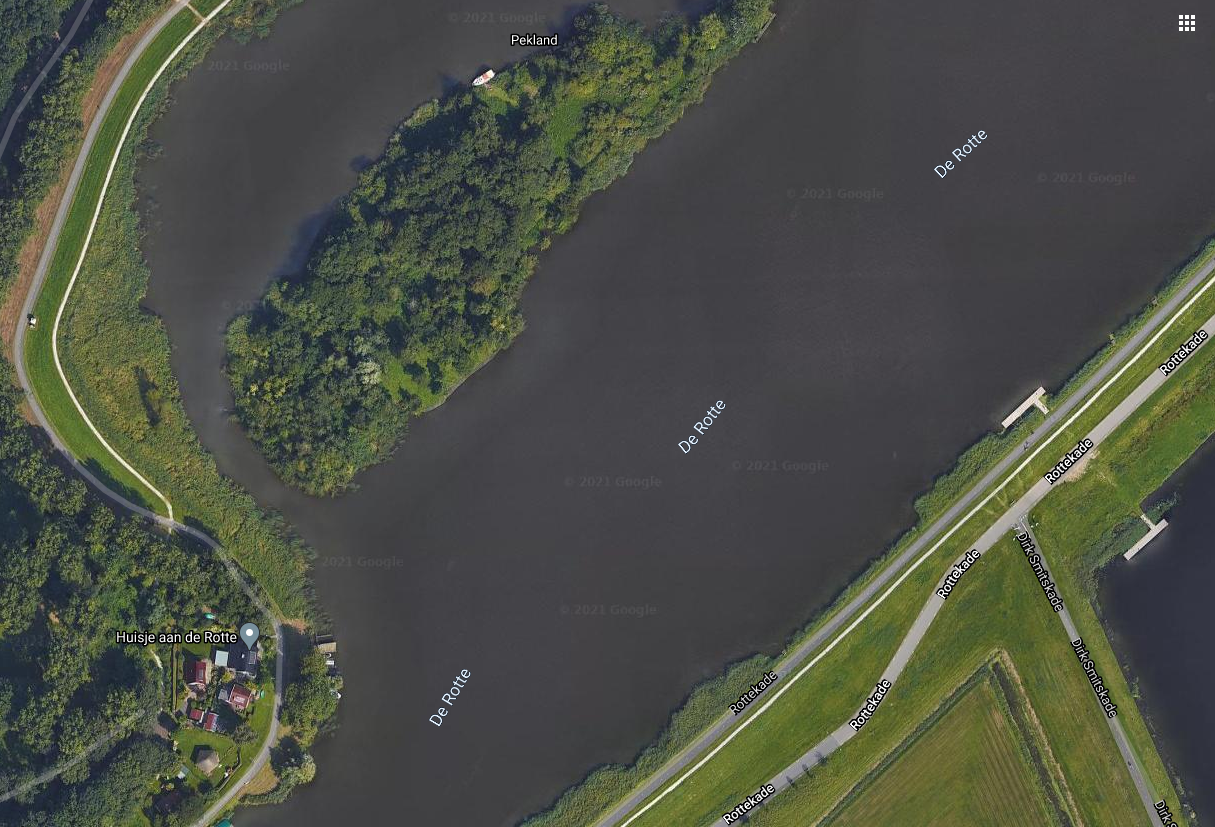 This is a close up of the docks that allow you to hop over from the Willem-Alexander Baan to the Rotte river. The two docks connected with a footpah across the dam are shown at the right.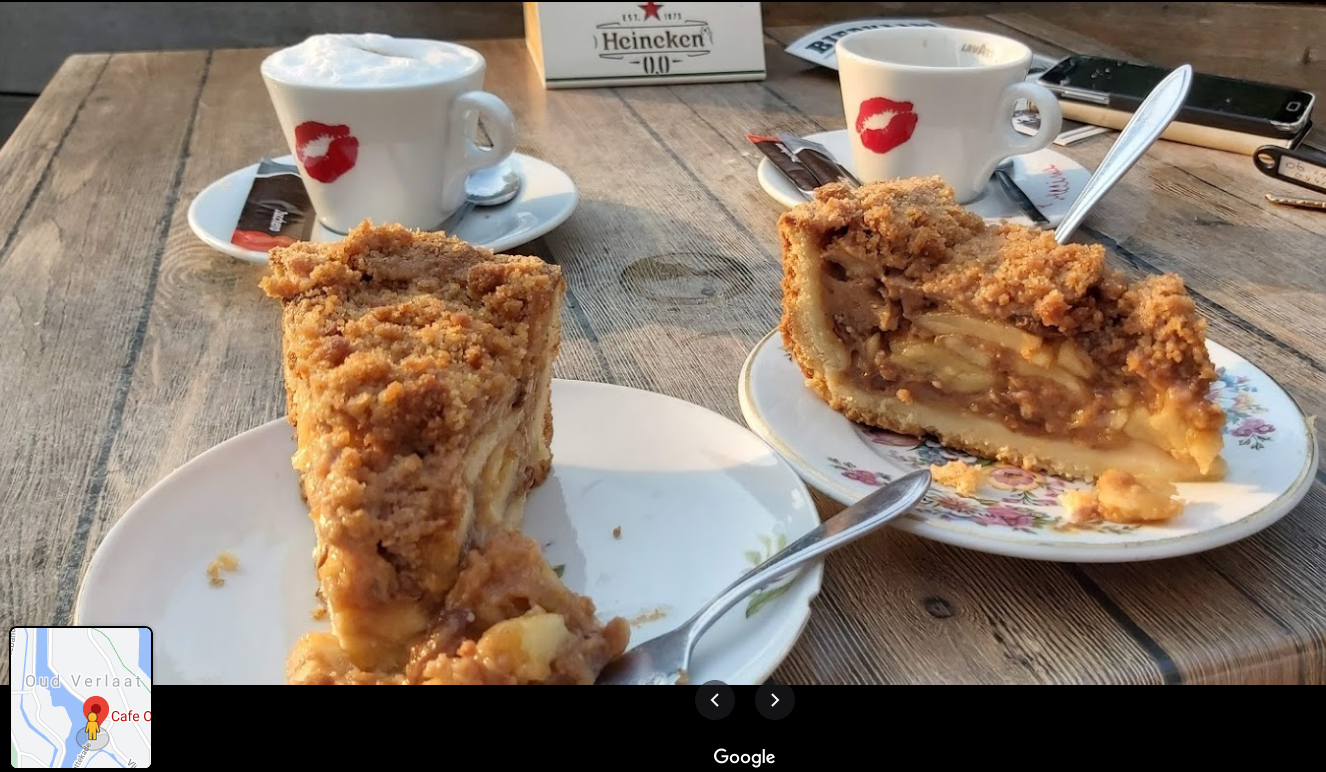 You chose well to hop over to the Rotte and row south for that piece of pie at cafe Oud Verlaat!
Address
Willem-Alexander Baan
Nely Gambonplein 1
2761 EH Zevenhuizen
The Netherlands
Surroundings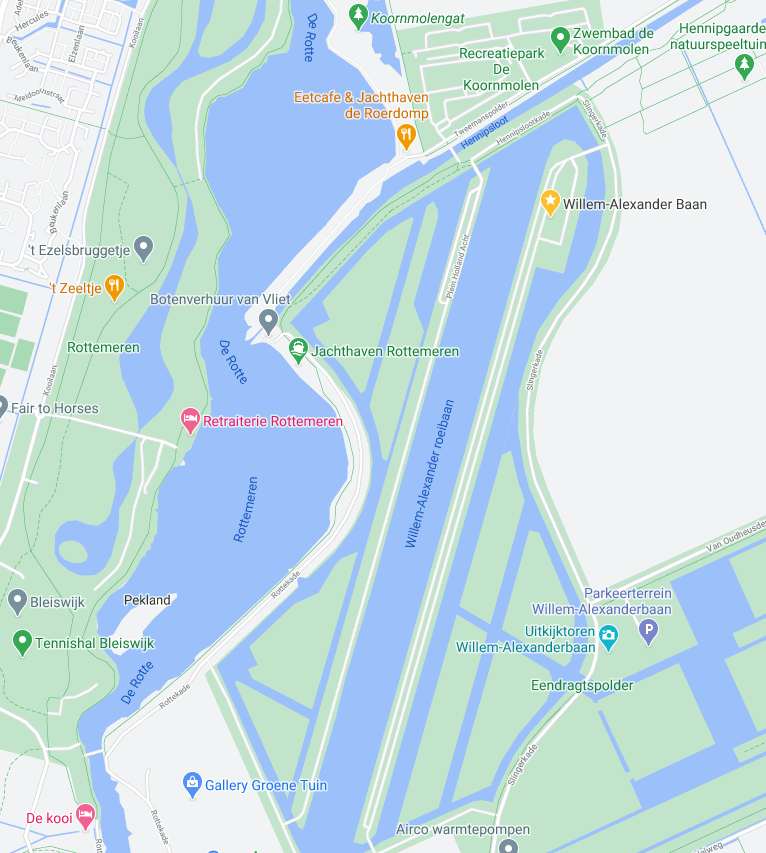 The WAB is located in De Eendrachtspolder, next to the river De Rotte and Park De Rottermeren. A beautiful area for activities such as bird watching, hiking, cycling and canoeing.
Rooms
Several rooms with presentation media are available to host e.g. meetings, workshop, breakfast and lunches.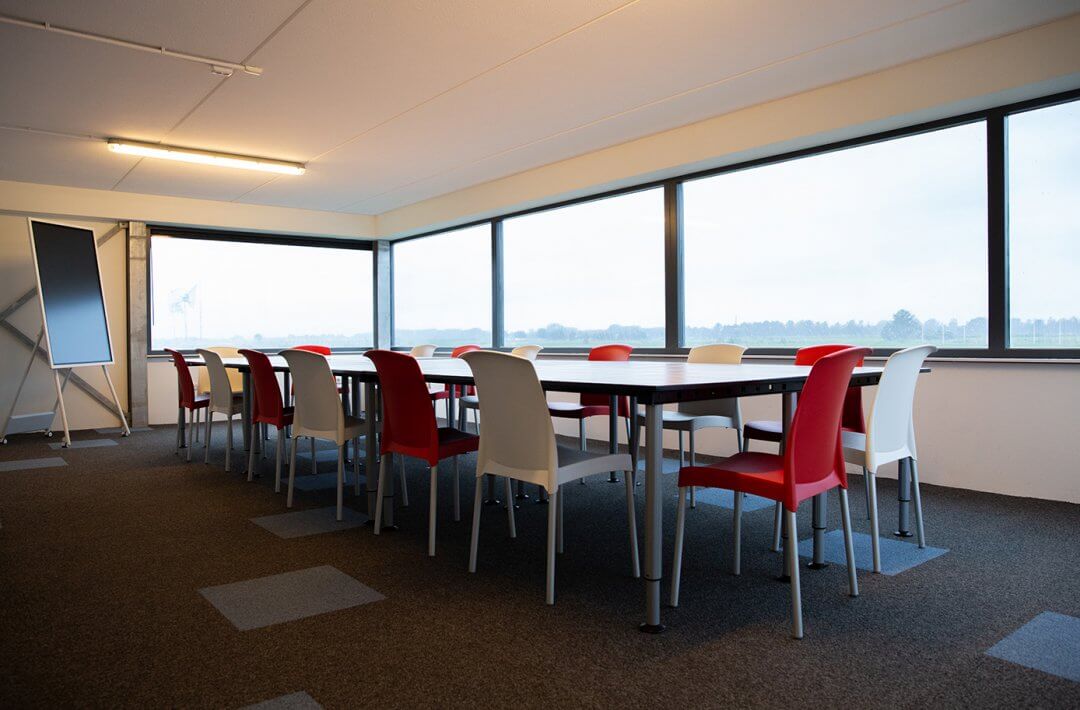 The top floor of the Finish Tower is a great place to host the participants of a rowing camp. It offers a beautiful view on the rowing course and the surroundings.
Facilities
The modern building has all the facilities to make your training complete.
52 toilets, also for disabled visitors
38 showers
Ample parking (free)
2 kilometers of rowing course
1 kilometer canoe track
Swimming lane 9 (2km)
Warm-up zone (with ergometers)
Sporterslounge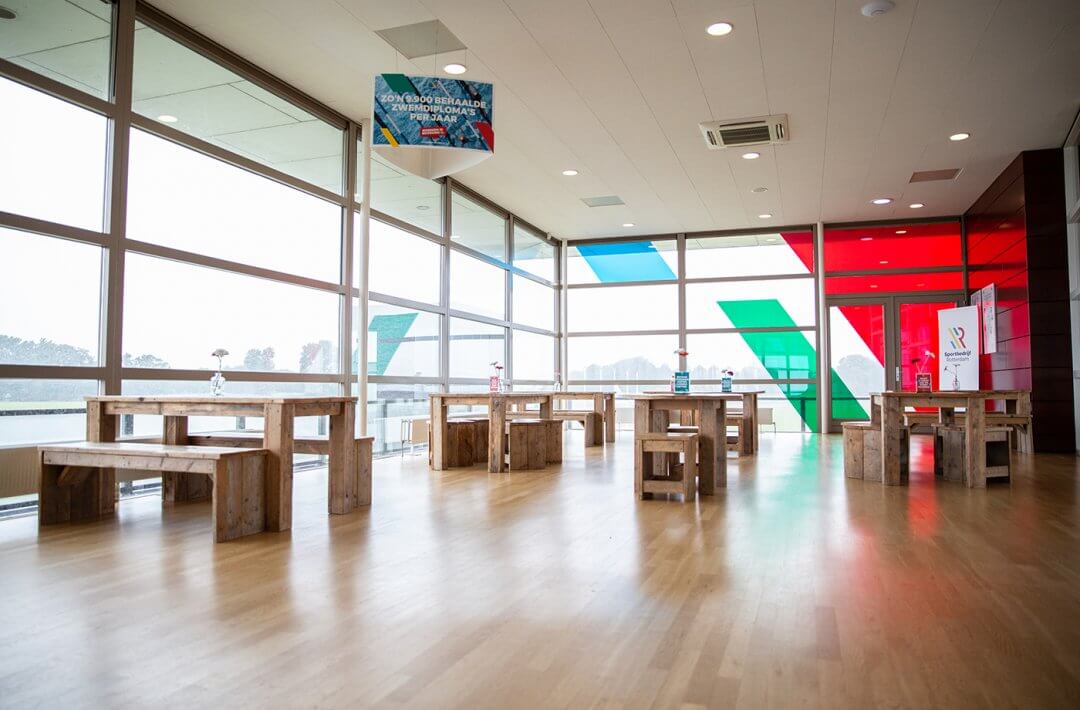 Food & Drinks for Groups
You cannot work on an empty stomach. So we have something for every moment of the day to keep you going. From a full meal to a quick snack or a good snack.
Start the day with a croissant or a hearty breakfast. We have various (organic) options to start the day well.
Our lunch will put you back on track for your afternoon session. Opt for a well-filled sandwich in between or an extensive (warm) lunch.
In the evening, this outdoor location is perfect for a barbecue. From a quick bite to an extensive feast, there is always meat, fish and vegetarian on the menu. In good weather you can eat on the (covered) terrace.