Staff
Janjaap "JJ" Bos, Founder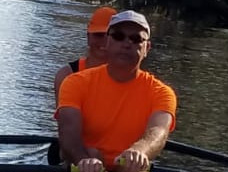 Having started rowing a few years ago, JJ quickly fell in love with the sport. It is a love he shares with his wife Anja, who as a birthday gift, gave JJ an introductory course to rowing at the VADA Roeien Wageningen Rowing Club for the both of them. After their first year of rowing, Anja & JJ participated at All-American Rowing Camp in Florida, which helped them to progress further, rowing singles and together in a double.
JJ founded Rowing Events in late 2020, to pursue his passion for rowing further and to help giving other rowers the same fun and challenging experience as he has enjoyed.
Besides rowing, JJ works with his brother Kees Bos in Capitar IT Group, an IT company they founded in 1994. Nowadays, Kees & JJ are working together to develop capitar.io a platform to collaborate, meet, share files and video chat together securely online and stay in control of your data. It is built on top of the secure virtual network stack of ZeroTier in which Kees & JJ are a founding investor.
Together, Kees & JJ will continue to combine their skills and create a secure community portal for RowingEvents.nl, to facilitate the online program and video review securely.
Mark Wilson, Head Coach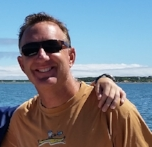 Mark oversees our program and vets the coaches, to ensure our courses are fun to participate in and offer a valuable learning experience.
Mark began rowing as a walk-on athlete at the University of Wisconsin in 1986 and has been involved with the sport ever since. Mark transferred to the Coast Guard Academy for the 1987-1989 years where he met Jim. Later Mark transferred once again, after some trouble with calculus and physics, to Northeastern University to finish a degree in Entrepreneurship and won the IRA National Rowing title in the Varsity 8+ in 1991.
Mark continued to the Olympic Trials in 1992, winning the Elite Nationals in the 2x and then competing on the US-U23 team in 1993. Mark has coached at UMass, Indiana, and worked at clubs in Tennessee, Texas and Florida. He was the head coach for men's and women's rowing at Stetson University in DeLand Florida for 5 years and now works for AccuDock and All-American Rowing Camp full time. He resides in DeLand, Florida, USA with his wife Judy and son Hunter.